Returning materials and leaving the NDL
Returning materials
Please return all library materials to the counter where you received them before leaving the library. When returning materials, please present your user card with materials.
Library materials are not available for loan to individuals. Please return all materials and leave the library.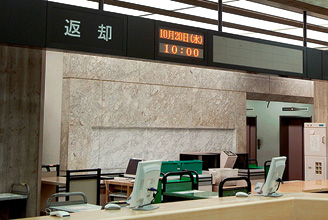 Exiting the NDL
People who have a Registered-User Card
To leave the library, please touch your card to the reader and go through the gate. You will not be allowed to leave the library if you do not return materials or pay the photocopy fee.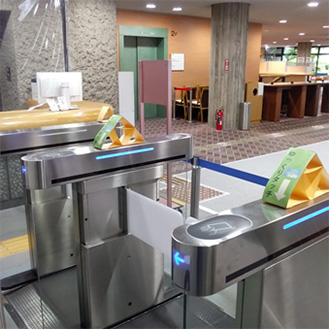 People who have other types of user cards
Return your user card to the Entrance Counter (Main Building or Annex).