Greetings from the Director General
Greetings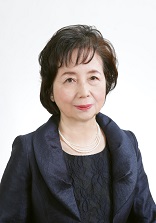 Please accept my earnest appreciation for your cooperation with the activities of the National Diet Library.
The National Diet Library was established in 1948 as the legislative research library of the National Diet of Japan. Its purpose is described in the preamble of the National Diet Library Law as follows:
"The National Diet Library is hereby established as a result of the firm conviction that truth makes us free and with the object of contributing to international peace and the democratization of Japan as promised in our Constitution."
With this statement of the raison d'être for the National Diet Library, we will continue our efforts to enhance our services.
In recent years, especially, the advance of information technology has brought about the creation of a prodigious volume of digital information. And this has had a tremendous impact on the diverse formats in which library materials are circulated. The acquisition, preservation, cataloging, and distribution of information resources are all the more challenging under these circumstances even as they take on ever greater significance.
The National Diet Library's Midterm Vision, "Universal Access 2020," was implemented in 2017 for the express purpose of strengthening our infrastructure to meet the challenges that we are likely to face during the years leading up to our 100th anniversary. Our goal is the creation of an infrastructure that enables us not only to preserve library materials but to provide people in Japan and around the world with access to them, irrespective of limitations in time or space.
All of us at the National Diet Library are committed to fulfilling the missions set forth for us under the noble principles on which we were founded in 1948.
In doing so, we look forward to and very much appreciate your continued support and encouragement.
Sawako Hanyu, Ph.D.
Director General of the National Diet Library