HOME > Crisis in Constitutional Politics > c. Dissolution of Political Parties and Emergence of Yokusan (Imperial Rule Assistance) System > Outbreak of War Between Japan and the U.S.

4-13 Outbreak of War Between Japan and the U.S.

Wheeler Airport flaming. From "Daitoa Kyoeiken Shashin Taikan"
With tensions gradually mounting between the United States and Japan, diplomatic negotiations between the two countries shifted to direct government-level negotiations in April 1941 (Showa 16). At an Imperial Conference on 2 July 1941 (Showa 16), the imprimatur was given to a plan to occupy southern French Indochina. The move began later that month. In response, the United States imposed retaliatory sanctions on Japan, freezing all Japanese assets held in America, and completely halted exports of petroleum from the U.S. to Japan. These actions caused the bilateral negotiations to reach an impasse.
In a letter to former Foreign Minister ARITA Hachiro, Prime Minister KONOE acknowledged that the military had been wrong in believing that "the occupation of French Indochina would have no impact on the U.S.-Japanese negotiations."
Meanwhile, YOSHIDA Shigeru, who had resigned from the Foreign Ministry in 1939 (Showa 14), deplored the worsening of relations with America, and scrambled among the various senior statesmen, including MAKINO Nobuaki, KONOE Fumimaro and KIDO Ko'ichi, to find a solution. Still, no positive developments occurred in U.S.-Japanese negotiations, and on 26 November 1941 (Showa 16), the United States delivered a note to Japan from Secretary of State Cordell Hull (the so-called "Hull Note"), which Japan took to be a de-facto ultimatum. It was then decided at an Imperial Staff Conference on 1 December to initiate war against America.
YOSHIDA's letter to his father-in-law, MAKINO Nobuaki, states that Foreign Minister TOGO Shigenori told his subordinates that there was "no longer any way to stop war except to topple the Cabinet."
Letter from KONOE Fumimaro to ARITA Hachiro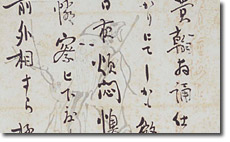 3 August 1941 (Showa 16)
Constitutional Government Documents Collection, #1159
National Diet Library
"NDL Digital Collections"
Letter from YOSHIDA Shigeru to MAKINO Nobuaki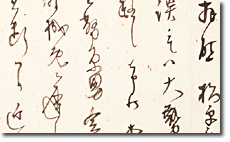 1 December 1941 (Showa 16)
Papers of MAKINO Nobuaki, Letter #659-41
National Diet Library