HOME > Initial Steps toward a Constitutional State > b. Attempts at Constitutional Government > UEKI Emori's Conception of a Constitution

1-14 UEKI Emori's Conception of a Constitution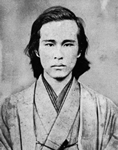 UEKI Emori. From "Ueki Emori Shu Volume 1"
At the convention of the League for Establishing a National Assembly held in November 1880 (Meiji 13), each of the participating organizations was asked to develop a proposal for a constitution. The Risshisha, which had a leading role in the League, also initiated the drafting of a draft constitution.
The "Toyo Dai-Nippon National Constitution Proposal" was drawn up by UEKI Emori, a member of Risshisha's constitutional drafting committee. While positioning the Emperor as the head of the military and diplomacy, it also prized regional autonomy, envisioning a nation modeled after a federal system such as that of the United States or Switzerland. It also envisioned the development of a governing system centered on a national assembly, ascribing the power of legislation to the entire populace. It also went into painstaking detail about people's right to freedom, recognizing their right to protest and revolt as a means to guarantee that freedom. Given those characteristics, UEKI's proposed constitution demonstrates a liberal and democratic nature.
Toyo Dai-Nippon National Constitution Proposal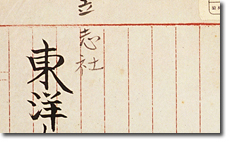 August 1881 (Meiji 14)
Papers of MAKINO Nobuaki, Document #89
National Diet Library