HOME > Evolution of the Meiji State > b. Establishment of the Imperial Diet > Election Interference

2-13 Election Interference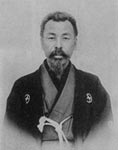 SHINAGAWA Yajiro, then Home Minister From "Shinagawa shishakuden"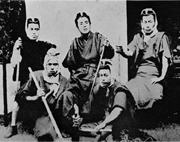 Members of the Tosa People's Party resisting election interference From "Kensei Hiroku: Meiji, Taisho, Showa"
At the 2nd Diet session, the Government and Diet clashed head on over the budget, forcing the dissolution of the House of Representatives on 25 December 1891 (Meiji 24).
This historical document shows the results of the Government's investigation into candidates running for the 2nd national election. It categorized the candidates of each electaural district as either "trustworthy" (i.e., those supporting the rito) or "radical" (those supporting the people's parties), and predicted the outcome of the election. Prefectural governor and the police interfered heavily with the campaign before the election on 15 February 1892 (Meiji 25), and many in the people's parties were killed and injured.
List of Candidates for Election to the House of Representatives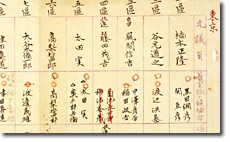 Circa February 1892 (Meiji 25)
Papers of SHINAGAWA Yajiro, #956
National Diet Library