National Libraries in the digital era―focusing on the strategies of the National Library of the Netherlands
In the interest of preventing the spread of the new coronavirus, COVID-19, we have reluctantly decided to cancel the scheduled lecture. Please accept our sincere apologies for any inconvenience caused by this cancellation.
How can libraries incorporate digital innovation to give its benefits to their patrons? The National Library of the Netherlands (KB) provides a good example of a national library making efforts to find a solution to this issue by building a framework for advanced digital information.
The National Diet Library has invited the National Library of the Netherlands' Director General, Dr. Lily Knibbeler, and Strategic Advisor, Ms. Elsbeth Kwant, to hold a lecture meeting on the importance of the National Library in their country, as well as digital technology strategies and utilization and network strategies to achieve their vision on March 17, 2020 (Tue.).

Panelists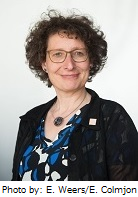 Dr. Lily Knibbeler, Director General, National Library of the Netherlands
Dr. Knibbeler read History at Leiden University and wrote her dissertation on ancient Greek crisis management. She was a visiting fellow at Harvard University and University College London. She has worked in a variety of management roles at the National Library since 2008 and was named Director General in 2015, the same year that the new Public Library Law delegated responsibility for the digital public library and network of public libraries to the KB. She currently chairs the Board of the Dutch Digital Heritage Network and the Conference of Directors of National Libraries.
Ms. Elsbeth Kwant, Strategic Advisor, National Library of the Netherlands
Ms. Kwant studied at Leiden University from 1995 to 2000, specializing in Russian history and social history before receiving a master's degree in intellectual and book history. Since 2015 she has pursued a master's degree in Managing Information and Sustainable Change. She took part in university press and database projects while at Leiden. After participating in the development of a general strategy as well as in cultural and research programs at the National Library of the Netherlands, she was named Strategic Advisor to the Directorate in 2015. Since 2017, she has served on the Board of the European Heritage Hub Europeana, and is Chair of the Museum Registry Committee in the Netherlands.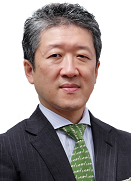 Prof. TAKEUCHI Hiroya, Vice President and Professor of Library and Information Science, Chiba University
After graduating in 1987 with a master's degree in Library and Information Science from Keio University, Prof. Takeuchi worked at the University of Tokyo Library from 1987 to 1996, during which time he was posted to the UNESCO Bangkok Office from 1989 to 1991. He later served as associate professor at the University of Shizuoka, Junior College and the Shizuoka University of Art and Culture from 1996 to 2003 before coming to Chiba University, where he first served as associate professor from 2003 to 2008. Thereafter, he was promoted to professor and named Director of the Academic Link Center as well as librarian and vice president of the university.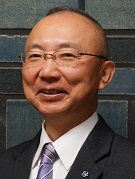 Mr. SATO Takehiko, Director General, Digital Information Department, National Diet Library
After graduating in 1983 with a bachelor's degree in law from Chuo University, Mr. Sato has worked at the National Diet Library since 1985. He assumed his present post in April 2019 after holding key senior positions such as Director General of the International Library of Children's Literature and Senior Specialist of the Research and Legislative Reference Bureau.
Date and time
March 17, 2020 (Tue.), 14:00-17:00 (Doors open at 13:30)
Venue
Auditorium, Annex, Tokyo Main Library, National Diet Library
Program

Lecture "Networked, open and inclusive" (tentative)
Dr. Lily Knibbeler

Lecture "Working with Words" (tentative)
Ms. Elsbeth Kwant

Panel discussion

Facilitator:
Prof. TAKEUCHI Hiroya
Panelists:
Dr. Lily Knibbeler
Ms. Elsbeth Kwant
Mr. SATO Takehiko

*

Simultaneous interpretation (English and Japanese) will be provided.

Capacity
200 seats
Admission fee
Free of charge
How to apply
In the interest of preventing the spread of the new coronavirus, COVID-19, we have reluctantly decided to cancel the scheduled lecture.
For enquiries
Branch Libraries and Cooperation Division
Administrative Department
National Diet Library
Tel: 03(3581)2331
E-mail: lecture